Panna Cota with Pumpkin Jam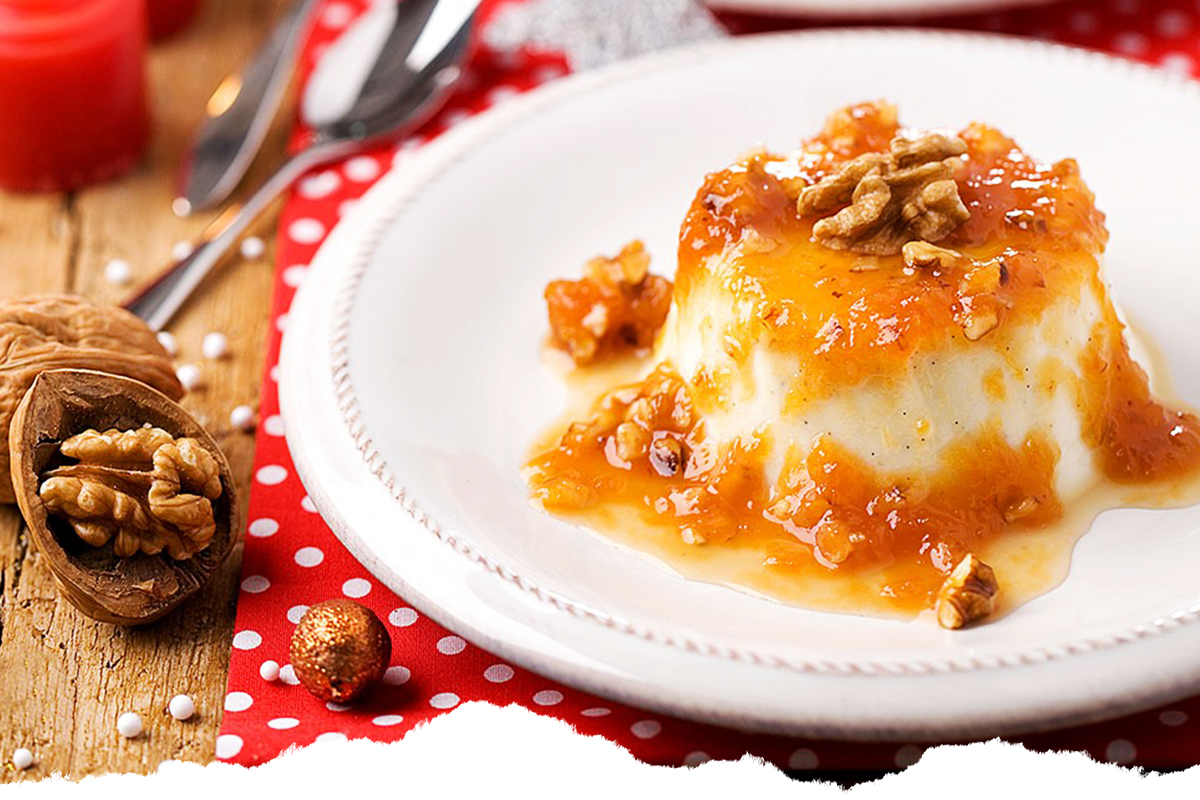 Ingredients:

. 3 packs of dream;
. 200g of sugar;
. 6 sheets of gelatin;
. 200 ml pumpkin jam;
. 150g walnut kernels;
. 1 fresh vanilla pod;
Preparation:
1. Boil the cream with sugar and vanilla in a saucepan for 2 minutes;

2. Soak the gelatin sheets. Add them to the cream preparation. Pass through a strainer;
3. Distribute in cups and refrigerate for at least 2 hours. When serving, cover to taste with pumpkin jam and broken walnuts.