Pavlova with Strawberry Jam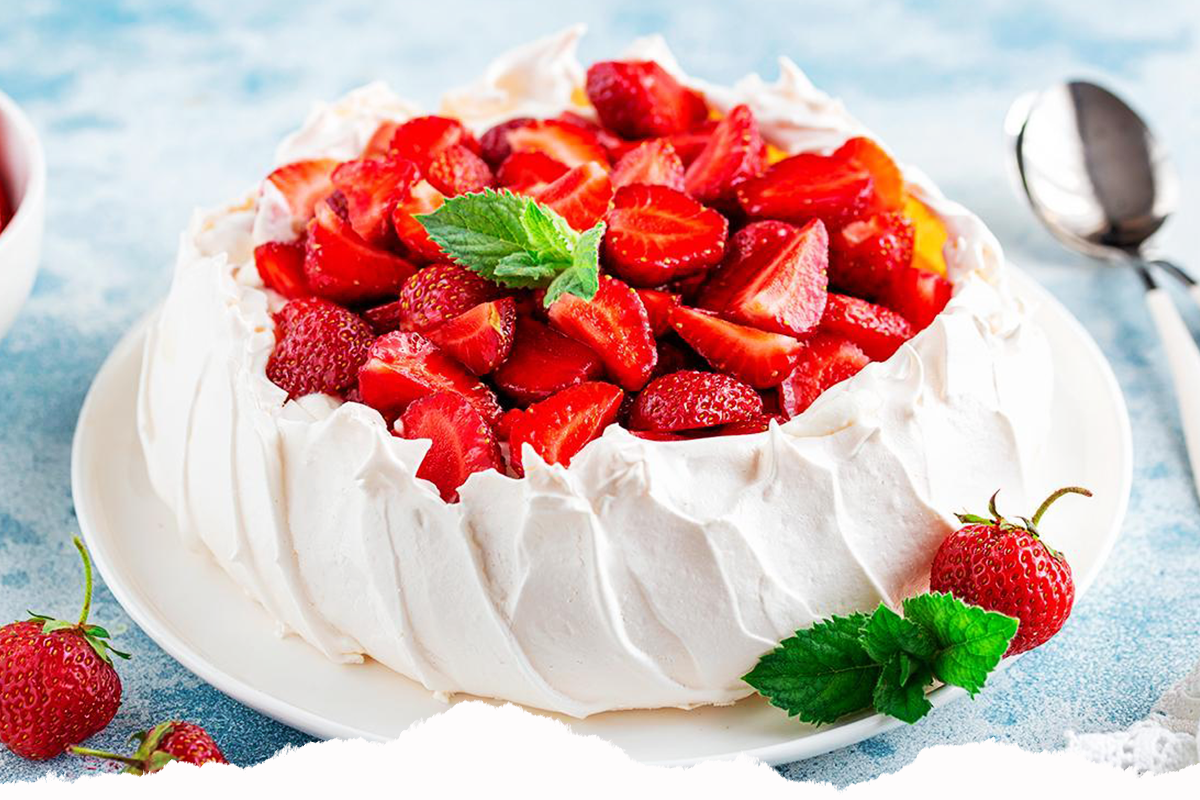 Ingredients:
. 3 egg whites;
. 170g of sugar;
. 1 dessert spoon of vinegar;
. 1 dessert spoon of corn starch;
. 200 ml of whipping cream;
. 1 dessert spoon of sugar;
. Strawberrys;
. Strawberry Jam;

Preparation:
1. Preheat the oven to 150ºC. Whip the egg whites;
2. When the first foam starts to foam, gradually andd the powdered sugar. Stop when you´re a thick, shiny me ringue;;
3. Sieve corn starch and mix together with the vinegar;
4. Divide the meringue in 3 and spread on each tray lined with parchment paper in the shape of discs;
5. Bake for 90 minutes without ever opening the oven;
6. Whip the cream with the sugar (no need to be too thick);
7. Decorate the pavloca placing the cream between layers along with the strawberry pulp, and finally the whole strawberries.