Apple pie with Chestnuts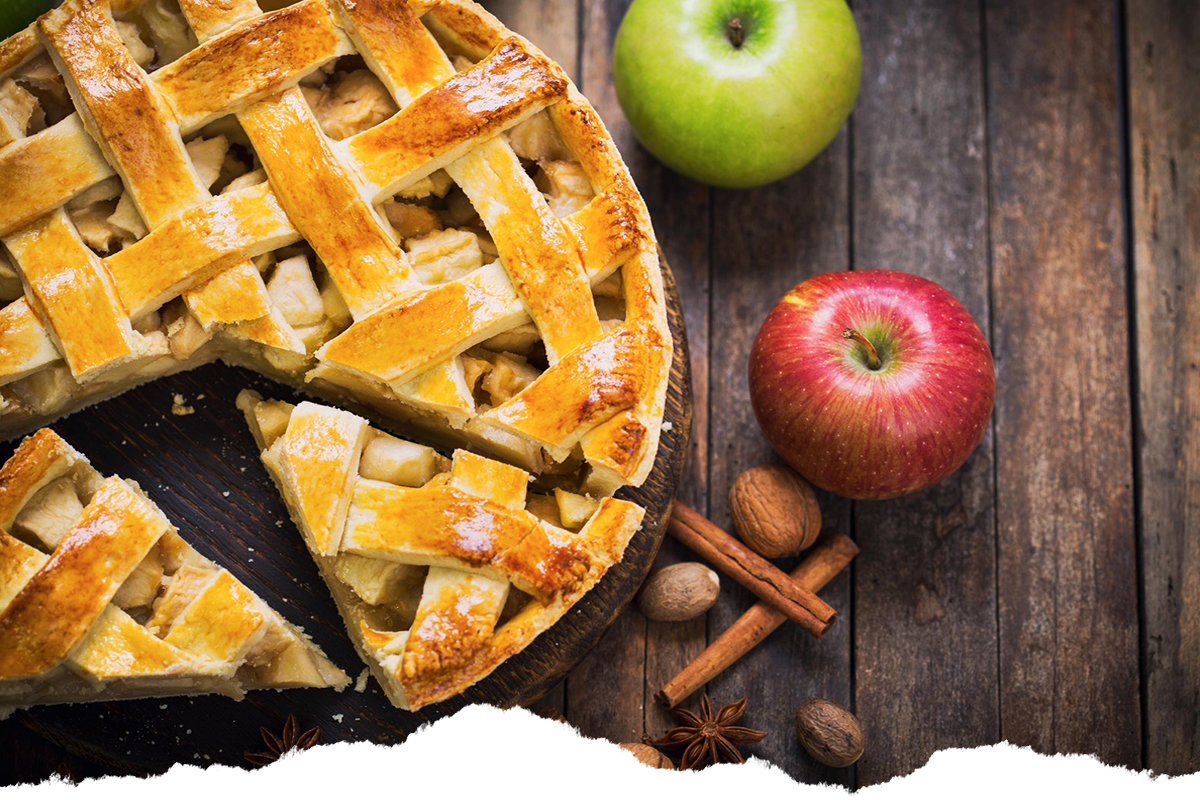 Ingredients:
Pasta:
. 260g of flour;
. 1 spoon vanilla sugar;
. 1 pinch of salt;
. 105g of lean butter;
. cold water q.b.;
Filling:
. 5 red apples;
. 600g apple with chestnut jam;
. 1 spoon of butter;
. 1 spoon vanilla sugar;
To paint:

. 1 egg;
. 1 spoon of milk;
Preparation:
1. In a container, mix the flour, sugar and salt. Add the cubes of butter and knead well;

2. Add a little water until you form a ball that won´t stick to your fingers. Wrap in cling film and refrigerate for 1
3. Meanwhile, peel the apples and cut them into cubes. In a nonstick skillet, place the butter, apples, sprinkle with sugar and mix well;
4. Leave to cook until cooked and browned without falling apart. Remove from heat and allow to cool;
5. Roll out 2/3 of the dough. Line a greased mold with the dough. Fill with chestnut jam and smooth well. Spread the apple cubes and smooth again. Adjust the adges of the dough to the height of the filling. Roll out the remaining dough and cut into strips of about 1 to 2cm;
6. Arrange the interwoven strips on top and join them to the edges. Brush the strips with the egg previously mixed with the milk;
7. Place in a preheated oven at 180ºC for 35 to 40 minutes.